TTPA Bring-a-Friend Trail Ride & Breakfast
Sat 25 Feb 2017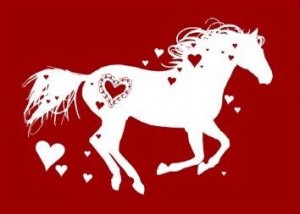 When: Breakfast 9 AM, Ride out at 11 AM – 25 Feb 2017
Where: Brockdale Park Trail head, Lucas TX
What: Breakfast Get Together and Trail Ride
Share your love of Trinity Trail and Lake Lavon by introducing a friend to the trail. Bring a non-TTPA member to enjoy a delicious breakfast and a fun ride or hike afterwards.
Door prizes will be given out.
Bring your horse's coggins and a chair.
Hope to see you there!
RSVP at our FB Event Page at https://www.facebook.com/events/1838419736440118/
Directions to Brockdale Park Trail head
Lucas is northeast of Dallas, TX. From Dallas, go north on US 75 to the Bethany Drive exit in Allen and go east. Take Bethany Drive through Allen into Lucas (about 5 miles). Counting the light at the expressway exit, you will go through nine lights. The ninth light is at Bethany and FM 1378 where Lucas City Hall will be on the left. Go straight. In about ½ mile, when the road makes a sharp curve, you will see a stoplight and the Lucas Food Mart and gas station will be on your left. Turn left here on FM 3286 and go less than a mile to Brockdale Park Road. There is a brown Brockdale Park sign on the right just before the turn. It turns off to the right. If you get to the bridge over Lake Lavon you have gone too far. Follow Brockdale Park Road around to the trail head. You will drive through three 90-degree turns. The trail head is at the 3rd 90-degree turn on the right and is bordered by white pipe fence. If you get to the boat ramp you have gone too far.