Trinity Trail Workday at Brockdale Park – Oct 5 at 9 AM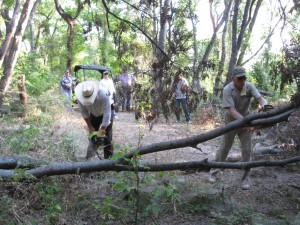 Its time to do some Fall clean up at the Brockdale Trail head. Bring lopers, trash bags, and weed eaters if you have them. The recent rains have caused everything to grow so we need to reclaim the trail from Mother Nature.
As part of the workday we will be painting the metal bridge so we can cell it.
Don't forget to bring gloves and water to drink.
Contact Charlie Gaines if you need more information at 972-824-3369.